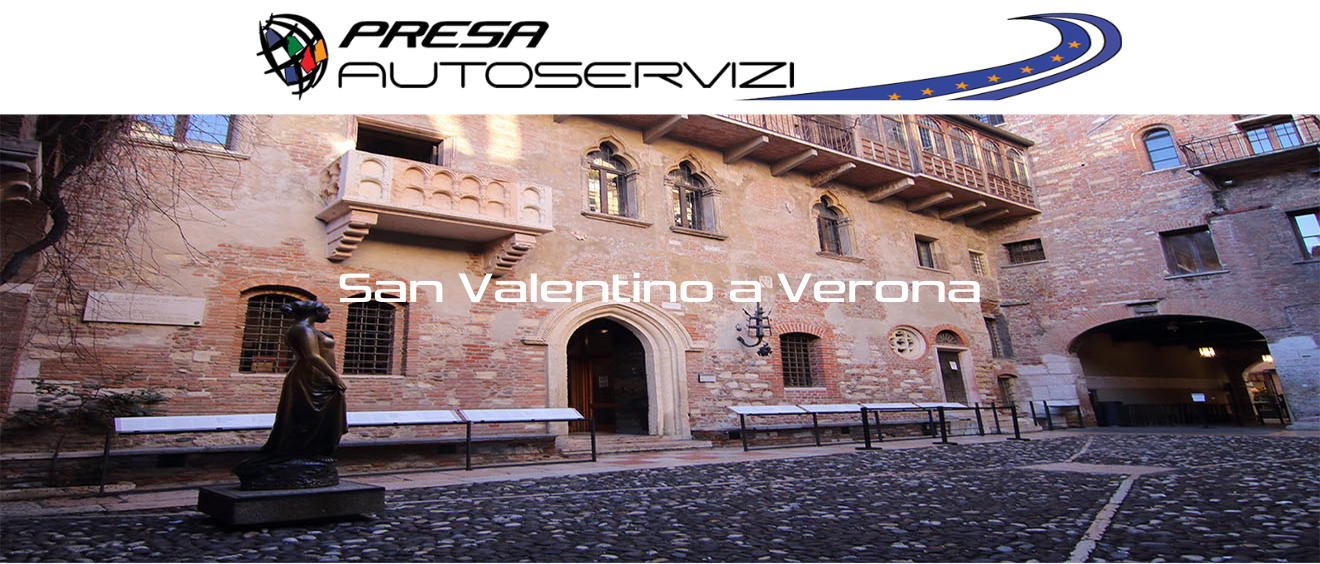 Valentine's Day in Verona with Autoservizi Presa
Valentine's Day is around the corner, and what better way to spend this special day than in the romantic city of Verona? With our private chauffeur car rental agency, you can book your ideal vehicle to live an unforgettable experience with your sweetheart.
Valentine's Day is a special moment to celebrate love and affection with your loved one. LThe city of Verona, the epitome of a romantic city, is the perfect destination for couples seeking a romantic weekend, surrounded by beauty. Not only is Verona the site of Shakespeare's famous tragedy "Romeo and Juliet", but it also offers breathtaking architecture, delicious food and wine, and rich history.
One of the best ways to explore Verona on Valentine's Day is by renting a private chauffeur-driven car. This will allow you to sit comfortably, relax and enjoy the sounds and colors of the city without worrying about navigating unfamiliar roads or finding a parking spot.
Our company offers private and professional chauffeur-driven car rental services, which will take you to the most beautiful places in Verona. From the historic Piazza delle Erbe to the romantic Juliet's balcony, our driver will ensure a stress-free unforgettable experience. Furthermore, with a car and driver, you can also take a romantic trip outside the city in the surrounding hills and vineyards, to make the most of your time in Verona.
Our private chauffeur car rental agency offers special packages that include floral decorations, bottles of wine, and chocolates to make your experience even more romantic and customized.
Book with us and make this Valentine's Day unforgettable with your sweetheart in the beautiful city of Verona. Enjoy the sounds and colors of the city without stress and make it a day you will never forget.
Contact us today to book your transfer and private chauffeur-driven car for the best comfort on your Valentine's Day in the city of love.