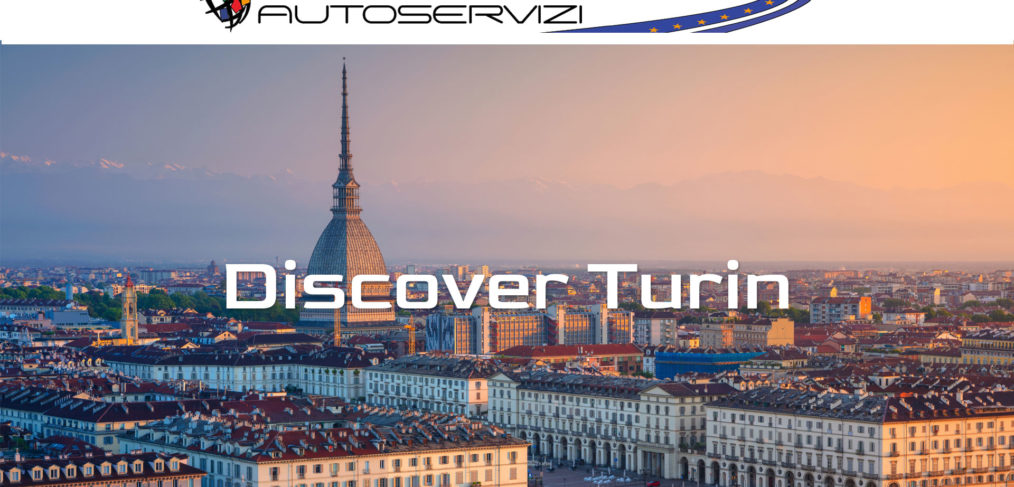 All Italian cities are wonderful and contain countless beauties to discover, but Turin is definitely one of the most beautiful. The rental service with driver Autoservizi Presa is happy to pick you up and take you to the Piedmontese capital to spend two days among the artistic and architectural beauties of Turin. 
Discovering Turin in two days
If you have just finished a busy week of work, commitments and thoughts, now, you will definitely need to disconnect your mind and get away from your city and daily routine. For this reason, we at Autoservizi Presa would like to organise for you a short trip to Turin, among its squares, the streets of the centre, churches and museums. It must be said that this city has a thousand facets: it was the capital of the Savoy kingdom, which gave it a certain regal aspect. This is why Turin has innovated a lot from the artistic and cultural point of view. So, we at Autoservizi Presa will pick you up and take you wherever you want, with our service you will have no worries, in fact you will travel comfortably and you will never have to look for parking.
Once in Turin, the first and inevitable stop will be the Mole Antonelliana, the building designed by Antonelli, it rises towards the sky from which you can admire the whole city from above. If you are in love with the so-called seventh art, you can't miss a visit to the National Cinema Museum that is located right inside the Mole, and is unique in its kind. It is highly recommended to book and buy your ticket online in advance, in order to avoid long queues.
The same advice also applies especially to the Egyptian Museum,  known as the Museum of Egyptian Antiquities which resides in the Palace of the Academy of Sciences. It is the second most important exhibition place in Egypt in the world after the one in Cairo. There you can admire more than 6500 artefacts including statues, mummies, papyri, jewels and sarcophagi. It is, therefore, an immense treasure to see at least once in your life.
Another place not to be missed is certainly the Chapel of the Shroud, it is the baroque masterpiece by Guarino Guarini, which in 1997 was declared a UNESCO World Heritage Site. The Chapel contains elements in precious black marble streaked with grey, wonderful arches and pillars, statues, bronze capitals and all these elements give life to a wonderful play of lights.
In Turin, you can take a walk in the Parco del Valentino, characterised by many statues and fountains, if you are careful and cautious you can catch a glimpse of a squirrel climbing through the trees. In addition, you can visit the mediaeval village of Valentino, a nineteenth-century reproduction of a village of the fifteenth century.
During this weekend in Turin, you can visit the Royal Museums, where you can admire the Royal Armoury, Royal Library, Royal Palace, Savoy Gallery, Archaeological Museum, Royal Gardens and Chiablese Hall.
Between one visit and the other you will probably need a snack and it could be a perfect opportunity to stop at one of the historic cafes of the city. They are special places because they belong to the nineteenth century. There, you can taste dishes and/ or snacks typical of Piedmont. These Cafes are furnished with antique mirrors, satin upholstery and elegant candlesticks. You can taste the typical food and, at the same time, live a journey through time. 
The most beautiful squares in Turin are San Carlo and Piazza Castello. The first is also nicknamed "The Salon of Turin", it has a rectangular shape and at its centre you can find an equestrian statue of Emanuele Filiberto Di Savoia. On the south side of Piazza San Carlo you can see two baroque churches, Santa Cristina and San Carlo, built in the seventeenth century. 
The one of Castello is the second largest square in Turin. Three of its sides are surrounded by the characteristic arcades of Turin, and this place overlooks the Royal Palace, the Teatro Regio, one of the most important opera houses in Italy, the Real Church of San Lorenzo and Palazzo Madama. The latter is one of the most prestigious buildings in Piedmont, not surprisingly it has been named a UNESCO World Heritage Site.
Another stop not to be missed is definitely the Cathedral of Turin, it is the only church in the Renaissance style of the city and as you all know, it is the seat of the Holy Shroud.
An obligatory stop for those who visit the Piedmontese capital, are definitely  "Gallerie Coperte "of Turin. These are fascinating galleries/passages between the  buildings of the city. They are very reminiscent of the "passages" of Paris. These include the Subalpina Gallery, the Umberto I Gallery and the San Federico Gallery. Inside of them, you can find cafes and restaurants where you can stop and enjoy good Piedmontese food. 
So, if you are interested in visiting Turin in a couple of days, without using your car, you ask for a quote to Autoservizi Presa, we will be happy to help you realise your desire.
Travelling with Autoserivizi Presa
Choosing to travel with our rental service with a driver, Autoservizi Presa, certainly has many advantages: you won't have any thoughts of organising the journey, deciding who drives, dealing with traffic and even finding parking. Our aim, for 30 years now, is to guarantee you travel based on quality, comfort, courtesy, availability, professionalism and confidentiality. Our service allows all of you to live any kind of experience in the most peaceful and pleasant way possible. You should know that all our vehicles are constantly checked and sanitised to ensure the highest levels of security. Each car, in our fleet, is of the latest generation, and it is selected among the top of the range, to always have excellent efficiency. Our drivers, constantly updated, are trained to ensure punctual courtesy, education and availability. 
If you need a rental service with a driver, visit our website, where you can request a free quote.
See you soon.